Mac Deploy now supports network configuration!

Hey folks, just a quick note here to say that we added network configuration to the Mac Deploy firmware and configuration app: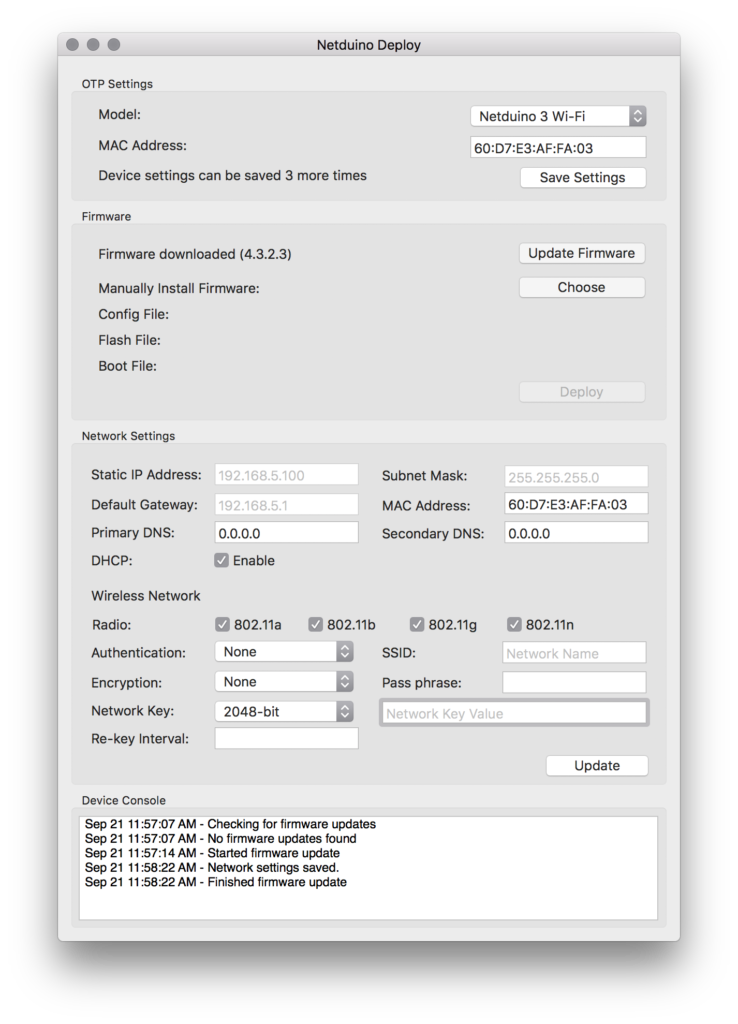 This update enables Mac developers to configure the network on Netduino without having to boot into bootcamp.
For more information, see our Netduino network guide. Check the releases page for the latest download!